Reportage
Photos
Promotion
Introduction
19-20 May BMXing Park Blegny will host Rounds 7&8 of the BMX EUROPEAN CUP
More info coming soon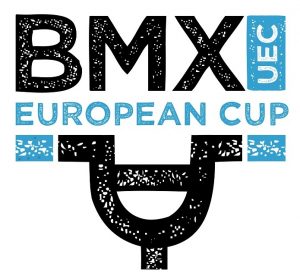 BMX'ing Park Blegny
The BMX club of Blegny and the city of Blegny are proud to welcome you to the BMX'ing PARK BLEGNY for the rounds 7 and 8 of UEC European cup 2018.
Located in the countryside near the center of Blegny (next to the cemetery), rue des frères Hackin, the track is 10 minutes from the highway.
Built in 2003, our tracks is located in a beautiful place, surrounded by green spaces.
The track is 380m length and has been relooked for these series, with a large rhythm section in the third straight.
In two words, this track is fast and safe!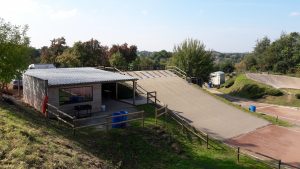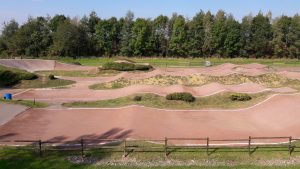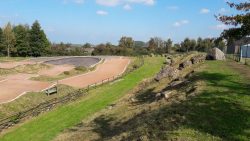 The city of Blegny
At the borders of the Netherlands and Germany, in between Vesdre and Meuse, the Pays de Hervereveals a country of groves, hedges and orchards, expanded a remarkable heritage: 3 of the most beautiful Villages of Wallonia, the Abbey of Val-Dieu, BlegnyMine, the Three Bornes and the historic hearts of its communes. Brotherhoods, gildes, fairs, markets and carnivals (including the Cavalcade) testify to traditions of a rich past … A past whose Henri-Chapelle American Cemetery, the forts and museums remind us of the hours the darker. A network of walking routes and Cycling will delight nature lovers, and the ends gourmets will revel in local produce must-haves: Herve cheese, syrup, cider, beers, wines and chocolates. You would have understood it : your destination of a day or more is the Country Herve!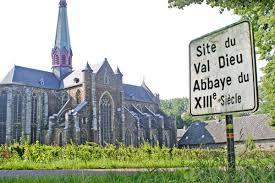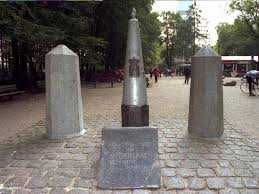 Blegny-Mine Witness of the coal industry in Liège, Blegny-Mine is one of the few coal mines in Europethe underground galleries, located at -30 and -60m, are accessible to visitors via the original well. The site is recognized as World Heritage by Unesco since 2012. For individuals and families, visit guided tour of the mine, permanent exhibition, walk in tortailleur, discovery of the biotope of the terril four languages: French, Dutch, English and German. For groups, guided tour of the mine in French, Dutch, English, German, Italian, Spanish, Portuguese from 15 people, on booking. The mine museum is closed in 2018 because of transformations.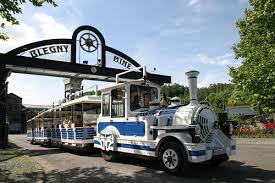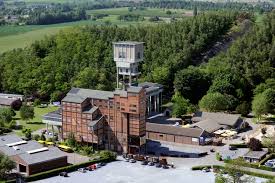 The Commune of Blegny results from the merger of the communes of Barchon, Blegny-Trembleur, Housse, Mortier, Saive and Saint-Remy, on January 1, 1977. Thus was born the « Grand Blegny », while « Blegny » was first a small hamlet of Trembleur (whose name goes back to the Roman antiquity of Blanius). This « entity » with semi-rural and hilly landscapes has an area of ​​2607 hectares. As of January 1, 2018, its population is 13,311 inhabitants. Over the last forty years, the municipal institutions have been responsible for numerous sports infrastructures and the promotion of sport at school, through internships and via clubs and associations. On its track built in 2003 and soon on the one under construction at Saive Barracks, BMXing Park Blegny is an excellent example.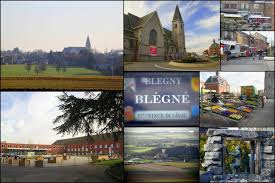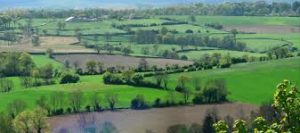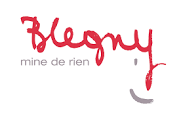 Place de la Gare 1 B-4650 Herve
T.+32 (0)87 69 31 70 – www.paysdeherve.be
General Information
Organisation:                          BMX'ing Park Blegny 
Location:                                  rue des Frères Hackin – 4670 BLEGNY 
Competition:                           UEC BMX 2018 European Cup Rounds 7 & 8 
Date:                                          18, 19 & 20 MAY 2018 
Information:                           
UEC Event Manager:            Mrs. Jolanda Polkamp, email: jolandapolkamp@gmail.com 
National Federation:             Belgian cycling 
Plan
Located in the nature near the city center of Blegny,  rue des frères Hackin.
https://www.google.be/maps/dir///@50.67488,5.715662,701m/data=!3m1!1e3